Charlotte's Web Sites
is a Saskatchewan based venture providing website design, creation, and hosting worldwide. Since 2006, I have worked from my home in southern Saskatchewan in the summer, and from my winter getaway in Arizona in the winter.
My purpose is to provide complete web site services to those who do not have the time, desire, or expertise to do their own. Complete services include consultation, domain procurement or transfer, site creation, SEO, hosting, and ongoing maintenance.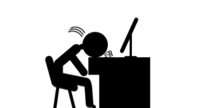 I do what you do not have the time, skill or desire to do.
Rather like auto mechanics, computing technology is a fascinating industry, in that some people are captivated by it, and therefore embrace it, and others are baffled by it, leaving them at the mercy of those who embrace it.
Many people want to know
how
their cars (or computers) run, while others just want them
to
run.

Charlotte's Web Sites is here for the latter.
I am here to manage all the technical aspects of your website, right from domain acquisition and site creation to hosting and ongoing maintenance.
My premise is simple. I provide good value for a complete web site solution. My belief is that good business is where there's something in it for everyone.

I am here to answer your questions.

My 'office' hours are very irregular, so the best way to reach me is via email, but you can also text us with a phone number and quick message as to who you are and I can call you.
I also have voicemail, so if you call and I don't answer, please do leave a message.
Peg Riou Baldwin
(306) 536-8109